« Back to news
2019 Worldstar winners
6 December 2018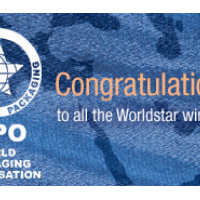 The WorldStar results have now been announced and you will find a complete list of winners here If you scroll to the bottom of that page you are also able to print out a list of winners in country order.
The WorldStar Awards Presentations and Gala Dinner will take place on 15 May, 2019 in Prague, Czech Republic and we will be taking registrations for this event in the New Year.
DO YOU WANT YOUR PACKAGING ON THE WORLD STAGE?
The 2020 Awards will be open for entry on or before the 1 July, 2019 which means that winners of the 2019 PIDAs will be eligible to enter.

Worldstar Packaging Awards https://www.worldstar.org/worldstar-winners-2019
« Back to news