Recruiting, contracting, training - find it all on the Jobs Board

POSITIONS VACANT:
***NEW***
Senior Packaging Technologist - Tip Top-33727
What an opportunity!
Tip Top is New Zealand's most loved Ice Cream company and its brands are synonymous with fun, sun and flavour!
Known for its market leadership in all categories it has a strong portfolio of brands that include Kiwi icons such as Trumpet, Fruju, Jelly Tip, Popsicle and Memphis Meltdown; but it will not rest on its laurels ….!
Based at the Tip Top site in Mount Wellington and reporting to the Packaging Innovation and Development Manager this Senior Packaging role will provide opportunity, challenge and experience leading and delivering packaging technology solutions for NPD, cost optimisation and business support projects and activities.
Skills and Experience
To be successful in this role you will have…
Proven packaging experience from a Dairy Manufacturing or other FMCG environment
A working knowledge of automated packaging equipment especially around flexible films and cartons
Previous project management leadership experience
Understanding of the NPD process of concept through to commercialisation
Experience around mentoring and coaching of others
Outstanding relationship management, problem solving and communication skills
A tertiary qualification in packaging or dairy related certification are well regarded in this role as is a working knowledge of SAP.
To apply for this position CLICK HERE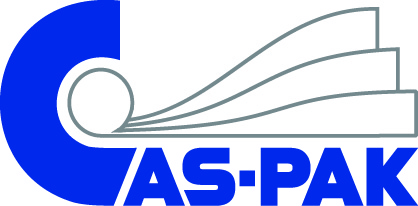 Quality Assistant Technician
Caspak Products Limited is a respected supplier of flexible barrier packaging for over 25 years throughout New Zealand. We are a specialist in high barrier laminated film and flexible packaging solutions.
We are looking for a graduate or overseas expert who may want to do a 1 year secondment or longer.
Specific job responsibilities vary, but generally include:
Accountable for packaging lifecycle management including investigating customer complaints, identifying technical improvements and delivering corrective actions.
Controls the selection of appropriate components, materials, constructions and other related parameters, when developing new products and provides direction.
Develops components from the concept stage up to the production stage which may involve tooling, proofing and testing (Oversees Full functional and technical testing as is normally done by R and D departments)
Consults and works with suppliers, plant, engineering, purchasing and other company functions to develop packaging to suit its intended purpose and co's manufacturing capabilities.
Develop models, draws and samples.
Responsible to ensure that, via checks and testing, components meet all requirements, aesthetic, legal, etc.
Investigates costs, new materials and methods as a member of the value analysis team to ensure co gets the best possible value for money.
Visits approved or potential supplier's plants to brief on new development, check progress on existing programmes, help with resolution of any problem etc. Mentors these suppliers and provide technical assistance to ensure quality of products meets co standards.
Prepares requests and reports related to packaging components (and projects) and their status.
Act as technical lead on bespoke packaging tooling projects as well as sourcing existing packaging solutions for our core suppler base. Some project will require you to design and complete an internal technical testing program and for others you will need to drive our suppliers to do this on our behalf.
100% right first time accuracy of final packaging specifications, manufacturing and compliance documentation to meet our global technical standards.
You will be accountable for identifying and managing packaging technical risk and escalation to senior stakeholders as appropriate.
Generating new packaging products in response to briefs
Ensuring that packaging products meet set requirements and specifications
Producing samples to try out different materials and designs
Liaising with marketing, purchasing and production staff
Running trials to check packaging for suitability and testing for performance under various conditions
Controlling production and quality standards
Evaluating, selecting and negotiating with suppliers
Identifying and choosing products from suppliers
Writing reports
Keeping up to date with technological innovations
Manage, coaches, trains and appraises NPD Manager, Senior Packaging Technologist, Packaging Technologist and an intern.
Also be able to drive New Product Development.
You will have:

Degree/Diploma in Packaging Development or equivalent or we would also consider a graduate in Science or Technology with experience in a relevant packaging area

Minimum of 3 years packaging development experience

Proven track record developing packaging from design concept to market, ideally within FMCG environment.
An ability to clear communicate technical subjects / concepts to non-technical audiences verbally and in writing.
Excellent knowledge of key packaging technologies, print processes, artwork, origination and intellectual property requirements.
Experience of tooling new pack shapes
Proven ability to manage risk, priorities and overall timings for complex technical projects.
Strong attention to detail and accuracy.
A good understanding of the value chain, component manufacturing and filling processes.
To apply for this position: Email
Phyllipa@caspak.co.nz
with your CV
CONTRACTORS: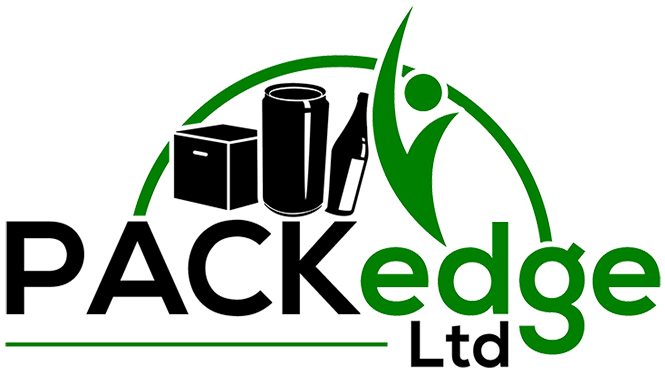 PACKedge Ltd - Packaging Consultancy
Qualified Packaging Technologists with 20 years each practical technical experience in Australasian FMCG and a full supplier network
PRINCE2 project managers able to expertly manage all your packaging development projects and packaging engineering service needs
We provide a tailored knowledge based approach for your company's specific requirements to deliver you the best packaging results for your business
Contact us to discuss your needs at sarah@packedge.co.nz or jane@packedge.co.nz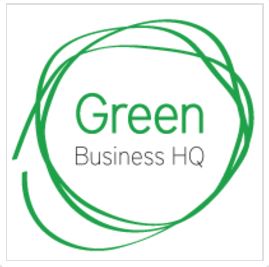 Green Business HQ offers bespoke sustainability strategies, action plans and environmental advice for businesses, industry sectors, schools and communities. Recycling systems, environmental product certification, environmental management systems, carbon footprints and sustainable product design. Green Business HQ can help make your business more sustainable, profitable and appealing to your customers. We also create customised sustainability professional development programmes and resources for businesses and organisations.
Contact us to discuss your needs at carolyn@greenbusinesshq.com