Is your business ready for recognition on the global stage?

The 2018 awards will be a very special event.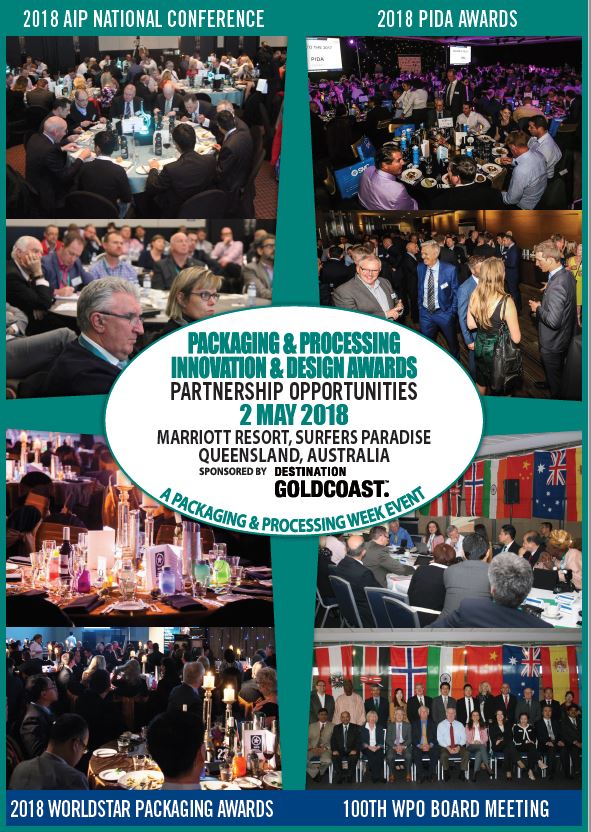 Being held alongside the 2018 Worldstar Packaging Awards - The pre-eminent packaging awards programme in the world – It is expected that people from over 25 different countries will be attending the event next year.
With the PIDAs only in their second year this is an unparalleled opportunity to have your company featuring on the world stage, as the PIDAs build into an industry awards programme which sets the standard for peer recognition in the packaging and packaging processing industries in Australia and New Zealand.
There are partner packages to suit all budgets. CLICK HERE to download.
Don't delay to ensure that your logo features in the many marketing opportunities planned to support the 2018 PIDA awards programme.