The Australian Institute of Packaging (AIP) is pleased to announce that Nerida Kelton MAIP has been nominated by her peers to take on the position of the ANZ delegate to the World Packaging Organisation (WPO) Board effective immediately.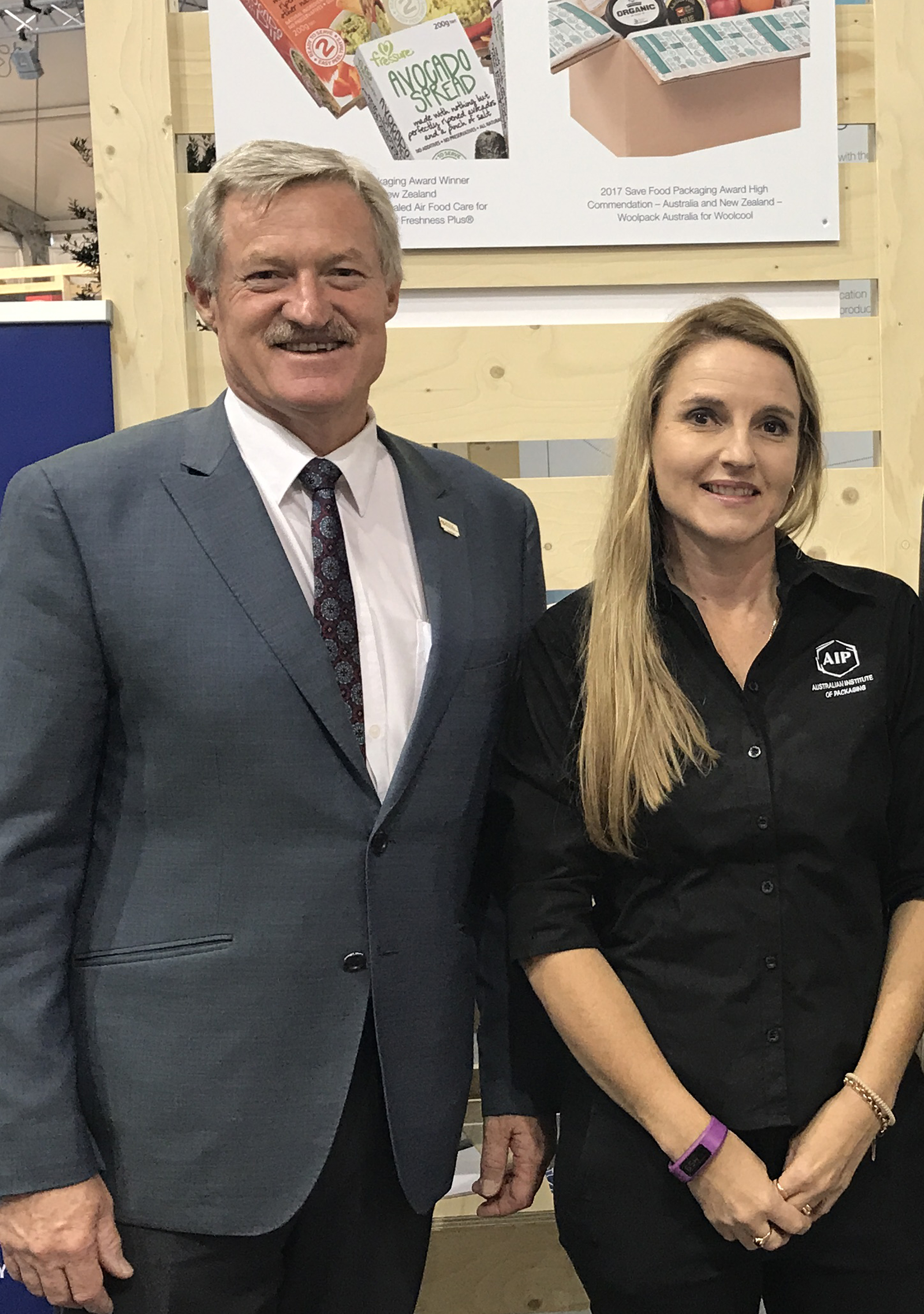 According to Dr Carol Kilcullen-Lawrence FAIP, National President of the AIP, "Nerida, as the Executive Director of the AIP, has been part of the AIP and the packaging industry now for almost two decades and is hands-on with all aspects of representing the AIP, its Members and the wider packaging industry."
"With her in-depth knowledge and significant contribution to the AIP educational programs, CPP Program, Master course, Women's Mentoring program, industry and government representation on the National Food Waste Strategy, development of the Save Food Packaging Award and the PIDA Awards, and management of industry-based educational events, Nerida is the key person to represent the interests of not only the Australian Institute of Packaging (AIP) on the world stage, but also the greater packaging industry in Australia and New Zealand," Dr Kilcullen-Lawrence said.
"The AIP look forward to continuing the fruitful collaboration between our Institute and the World Packaging Organisation (WPO) to achieve the best outcome for the whole industry from a global perspective. The AIP has no doubt that Nerida will provide great long-standing contributions to the WPO Board." Dr Kilcullen-Lawrence said.
The election of Nerida Kelton to the WPO Board follows the recent shift of Pierre Pienaar's to the position of President of the World Packaging Organisation (WPO).
As the newly-elected President of the WPO Pierre Pienaar added that "From time to time the Board of the World Packaging Organisation requires new ideas, fresh thinking and sometimes a new approach. What better time now that Nerida has been elected by the AIP to represent ANZ Packaging on the WPO Board."
"The WPO welcomes this appointment as having worked with Nerida for many years in the AIP, I know and understand her thinking and ideology. This along with her positive attitude, the will to do better and the capability of getting the best out those with whom she interfaces bodes well for future years in the WPO. Her determination and going well beyond her assigned duties, will no doubt give the WPO some new impetus and focus. She will be an asset to the WPO. Welcome Nerida, and we on the WPO Board look forward to working alongside you." Prof Pierre Pienaar.