« Back to news
Roadmap for New Zealand's New Plastic Economy
20 May 2019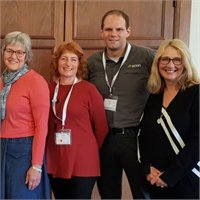 Associate Minister for the Environment announces two-year project to be led by Scion and supported by Packaging NZ, Plastics NZ and the Sustainable Business Network, to develop a roadmap for a New Zealand-specific implementation for the New Plastics Economy.
The roadmap will:
- customise the global vision of a New Plastics Economy
- be a New Zealand specific guide for NGOs and government departments
- outline the current barriers, challenges and opportunities that the New Zealand plastic industry faces to move towards a circular economy New Plastics Economy model; and
- recommend actions to develop alongside industry.
While the roadmap is focused on the domestic plastics industry, it will include the complete plastics value-chain and consider the visions and initiatives in overseas markets.
The project starts in May 2019.
« Back to news