« Back to news
Message to Members from Packaging NZ's President
28 April 2020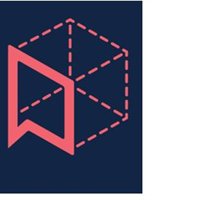 As global citizens we find ourselves in unprecedented times. No one would have imagined that a virus contracted by a woman in Wuhan on the 17th of November 2019 would transcend geographic, political, social, cultural and economic borders with such ease, without permission, at such pace that is challenging our current orthodoxy. Other than the emancipatory catastrophists, I can safely assume that no one had built COVID19 into their annual plans.
In a post COVID19 world, we will need to think about what matters. Choices and decisions will be framed around responding to real and ever-present danger. In this environment, packaging becomes even more relevant.
At our AGM in July 2019 we were mandated to work with the Packaging Forum to stand up a new entity to embody our shared aspirations: an advocacy and promotion body that was a single source of truth for the goodness of packaging. Despite significant input from both sides since our joint formalised intent in December 2019, in March 2020 both parties have mutually agreed to discontinue discussions. The Packaging Forum see Product Stewardship Schemes central to their ethos. For Packaging New Zealand, we see our singular role to be a credible and essential voice for fully informed packaging decisions.
I want to personally thank members of both Executive Boards who diligently and with good faith contributed to this work.
Packaging New Zealand is committed to continuing the work that you as members have tasked us to do.
On your behalf, we will continue to promote optimised packaging for great outcomes for New Zealand. We believe this message will be even more relevant as we support those businesses that are critical to a local and global food supply ecosystem. They will underpin New Zealand's economic recovery post COVID19.
We need to invest in what matters.
We will be issuing our 2020/21 subscription invoices shortly. Your continued support is essential to deliver on our mission. We trust that you will all take this opportunity to provide feedback on what you want to see us deliver and how you want to be represented. Myself, or any member of the Executive Team, are available to discuss your membership.
Further updates will be given at our AGM scheduled for July.
Kind regards,
Harry Burkhardt, President
« Back to news