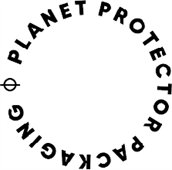 Planet Protector Packaging
24 Bell Avenue,
Mount Wellington,
Auckland
0800 9665 2665
Planet Protector Packaging is the maker of Woolpack, a reusable, renewable, sustainable thermally insulative packaging for the food and pharmaceutical industries. The "waste" wool in Woolpack cannot be used in fashion or in textiles/carpets because it is too coarse, does not produce a comfortable garment and won't absorb dye. This wool has been traditionally sold for low-value products or discarded into landfill and is now in the innovative packaging solution that outperforms all other options currently on the market.
Woolpack has been scientifically proven for its environmental and performance credentials and has received many impressive testimonials and award recognition across Australia and New Zealand. Independent and internal tests consistently prove the products superior thermal performance to Expanded Polystyrene (EPS) and other sustainable market competitors.
The proprietary technology comprises a complex blend of wool fibres to provide consistent, optimal insulative properties coupled with a fibreboard carton or compostable pouch. This means all materials in Planet Protector products are either compostable or recyclable. All products are manufactured to FSANZ food safety standards and are suitable for food and pharmaceutical applications.