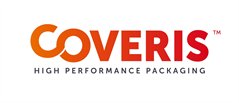 COVERIS AUSTRALASIA
42B, Tawa Drive,,
Albany,
Auckland
+64 9 414 0007
Coveris are a global packaging company with over 9000 employees and 70 manufacturing plants around the world. We have recently expanded our footprint into the Australasian market with the acquisition of Elldex Packaging in 2015.
Coveris High Performance Packaging Australasia are pleased to announce the opening of their brand new purpose built, food grade flexible film manufacturing plant based in Dakota Park Christchurch. With over 5000 sq metres of floor space and a range of brand new manufacturing equipment, the new plant is a landmark building located close to Christchurch's airport – in fact visible from the airport itself!
Coveris have invested in a range of brand new equipment for the plant ensuring the highest quality films are manufactured locally to support New Zealand businesses:
W & H Optimex 3 layer film extruder
W & H Miraflex 8 colour Flexographic press
Nordmeccanica Simplex Solventless Laminator
Cason Slitter Rewinder
W4S Wicketer Bag Machine
With an annual capacity of over 5000 tonnes, Coveris have made a significant investment in the New Zealand market to provide continued supply of mission critical films and bags to our local businesses. ISO22000 and ISO9001 accreditations ensure that the plant is food safety certified.
Our goal is to build Coveris Australasia into a Best in Class supplier of extruded, converted and printed flexible packaging solutions to the New Zealand and Australasian marketplace and to exceed our customer's requirements for quality, innovation and value.