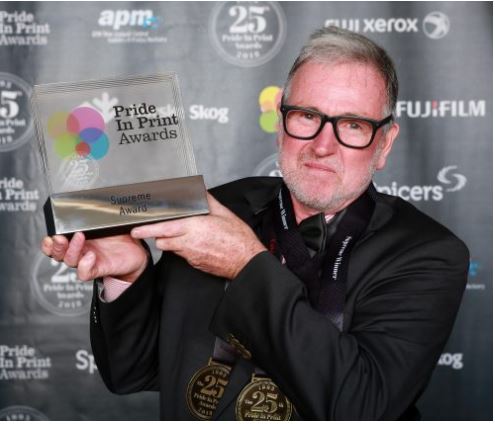 Amcor Flexibles Asia Pacific's Christchurch plant has won the Supreme award as well as best packaging at the Pride In Print Awards held at Auckland's Sky City Convention Centre.
The winning entry, which judges describe as a "well-executed piece of Kiwi excellence," was for Farrah's Fajita Spice Mix.
Now in its 25th year, the annual Pride In Print Awards is the premier awards event for the printing and graphic arts industry, and entries are judged by key printing experts and peers.
Thian said that what really "spins his wheels' about this entry is the fact that every department at the plant in Christchurch had a hand in producing the product. It was very much a team effort.
Award manager Sue Archibald said that Amcor Flexibles produce excellent packaging for high-end clients. The manufacturing process, she says, for this type of packaging is highly complex and often done in Asia, so it is fantastic that New Zealanders are doing such high-quality work.
Archibald said it is encouraging to see a sustainable product take out the top award.
Currently, food wastage is an enormous issue throughout the world. And, according to Love Food Hate Waste New Zealand, Kiwis throw out a massive 122,547 tonnes of food annually, which is equivalent to 213 jumbo jets.
A common reason for food wastage is it going off. Consequently, an increasing number of food manufacturers now use flexible packaging products because, compared to rigid plastic containers, it is easy to store and seal and prolongs the shelf life of food.
There's no doubt that plastic is devastating for the environment — primarily because it can take hundreds of years to decompose. So, another benefit of flexible packaging is that it uses considerably less plastic than rigid alternatives. Scientists have also developed an additive that can break down flexible packaging into environmentally friendly water and carbon in just 18 months.
Souce: Supermarket News